"A journey with serious intentions requires serious reflection. Make sure reflection happens… And please, please invite youth to share their experiences with the congregation."
Planning Church Mission Trips
This is the time of year that many churches are preparing to send off groups of teens and adults for short-term mission trips. Of course, Christian mission takes many forms. Churches may have ongoing relationships with local or far-off communities, and mission trips can occur throughout the year.
Mission trips take careful planning: from the logistics of the travel, to intentionality in forming relationships, to the spiritual growth opportunities that leaders provide. Here are five Building Faith articles that will give you inspiration for your trip, no matter the type of mission trip or distance.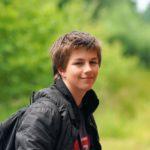 How to Plan an Unbinding Youth Mission Trip
Mission trips are natural places in which to unbind ourselves and one another from biases, and feelings of inadequacy, so we can live into our call as disciples. Creating space for such unbinding begins during the planning of mission trips and continues after youth return. Jann Treadwell lays out her planning.
Why We Allowed Phones on the Youth Mission Trip  We tend to think of mission trips as a time to disengage from technology. Here Lisa Brown presents her case for continuing to use social media while on a trip, from telling the story to sharing and resharing after everyone is home, social media is not (necessarily) a bad thing.
7 Keys for a Transformational Mission Trip
A clear mission and sense of purpose are vital for an effective, transformational mission trip. Andrew Kuhn lays out the groundwork for just such an experience, including specific ideas to bring spirituality and prayer into the work of the mission.
Mission Trip vs Pilgrimage: What's the Difference and Why it Matters
Adult-led trips with youth might be called a mission trip or a pilgrimage. Is there a difference? Absolutely! What you call your trip matters both in the creation of content for the trip as well as when reflecting on the experience both during and after youth come home.
How to Fundraise for Youth Ministry Mission: 11 Ideas
Grounded in scripture and appealing to the particulars of your trip, Luke Fodor walks readers through fundraising. This article offers the broad fundamentals of why youth should be involved in fundraising for their trip, as well as specific ideas for raising the funds to do mission work.
---
Did you enjoy this article? Consider subscribing to Building Faith and get every new post by email. It's free and always will be.  Subscribe to Building Faith.