"The information collected from the surveys resulted in a number of new initiatives and programs…"
Curriculum, Curriculum Everywhere…
Across all our denominations, there are hundreds of curricular resources. And we know the needs of churches are changing as well as the resources we tap into for our faith formation programs. How can we learn about trends of what is being used? Moreover, how do we know about teacher preparedness, and if that magical "Christian education hour" still exists? How many congregations have paid staff who oversee such ministries and how are they compensated?
The Importance of Surveys
Sharon Ely Pearson, editor and Christian formation specialist with Church Publishing Incorporated, surveyed churches in 2009, 2010, and 2013 regarding which published curricular resources they used, and what needs were not being met. The information collected from those surveys resulted in a number of new initiatives and programs, including Godly Play Digital and a new human sexuality program entitled These Are Our Bodies: Talking Faith & Sexuality at Church & Home (to be launched this August).
Contribute Your Wisdom: Take the 2016 Curriculum Survey
It is time for another survey – to learn what congregations are using in their faith formation programs as well as what new resources are needed. This survey also asks about your ministry as a Christian educator – whether clergy or lay, paid or volunteer. All responses are confidential. Results of the survey will be shared later this summer. Again, the survey is for all denominations, and all types/sizes of churches.
Your experience is valuable! Please take just 5 minutes now to answer the survey. It will close on June 10, 2016.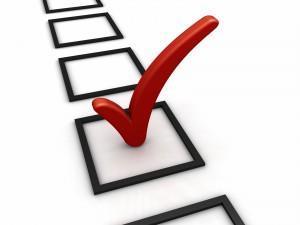 ---
Did you enjoy this article? Consider subscribing to Building Faith and get every new post by email. It's free and always will be. Subscribe to Building Faith.